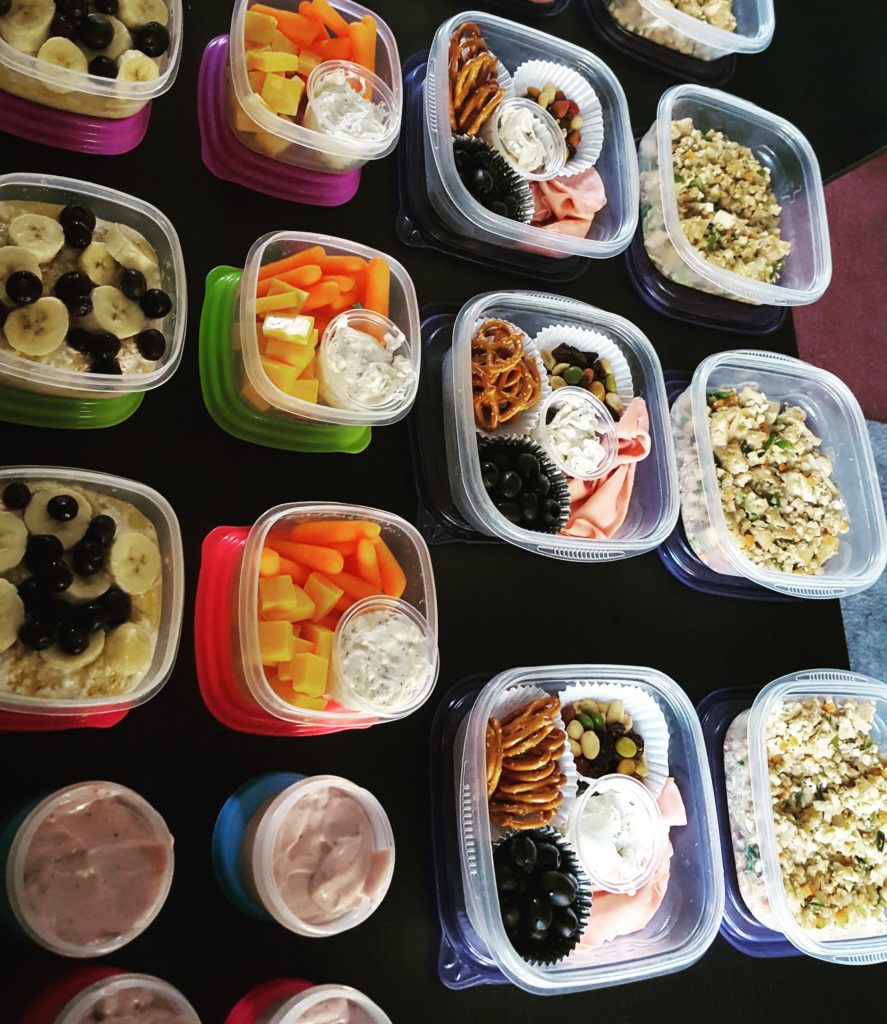 Meal prepping is becoming one of my favorite things to do. Coming up with ideas of what to make for breakfast, lunch, and dinner is really exciting. Meal prep doesn't have to be something you dread. Yes, I will admit it is very time consuming, but once you finish and see all the work you have done making healthy and delicious food you will be proud of yourself.
Not only does meal prep help me reach my fitness goals, but it saves soooooooo much time during the week. Not only does it save time, it also saves money. I don't have to worry about stopping at Starbucks to get breakfast, getting a bite to eat at the many restaurants by my job, or trying to figure out what I'm going to cook for dinner. All I have to do is go in the refrigerator pull one of my meals out and heat it up in the microwave. It's that simple.
I try to change it up from week to week. I want to eat something that is not only healthy, but delicious as well. Eating healthy does not mean the food has to be boring and tasteless. I substitute a lot of my ingredients so I can still enjoy the food I like, but with a healthier twist.
For this week meal prep:
Breakfast: Blueberry Banana Overnight Oats (drizzled w/honey)
Lunch: DIY Lunchable (Olives, sliced turkey, pretzels w/jalapeño laughing cow cheese, & trail mix)
Dinner: Chicken Cauliflower Fried Rice
Snacks: Blueberry Yogurt, Baby carrots w/ cucumber feta dip, & cheese
See that's not so bad! Every Sunday each meal prep will be tasty, healthy, and different.
Coming soon, I will also give tips on how to meal prep. Hope you enjoy!