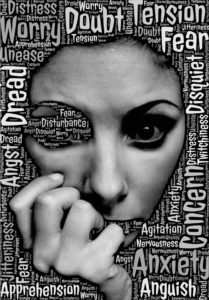 Every time I would talk to someone no matter what the topic was about something negative always came out of my mouth and someone would always say, " you're so negative'. My worst enemy was my thoughts. As a child of God, I never understood why I was so negative, God has blessed me beyond belief, I have a good job, financially stabled, nice car, good health, and great family and friends, but I always viewed my life in a negative way. My worst enemy wasn't an ex, co-worker, neighbor, or stranger……they were my thoughts. The year of 2016 was an extremely hard year for me due to a painful breakup (not all his fault) which led me to be negative about EVERYTHING. My negative thoughts started to consume me, I started to sink into depression and anxiety. I would wake up and go to bed sad sometimes for no reason. I didn't like feeling sad it was a horrible feeling, but my thoughts were telling me I was a failure and I didn't reach my fullest potential in life. I felt like at my age I should be married with children, own a home, and working my dream job. It also didn't help having friends and family constantly asking, "when are you going to have children?'', "when are you getting married?'', or "when are you going to get a man?'' Not only does that become very annoying and irritating to hear, but for some strange reason I started to question myself and believe maybe I really am a failure. Because my mind was listening to other people and my thoughts was focusing on my unhappy circumstances, this was causing me to be negative. I tended to always get irritated fast for no reason, I was always mad or had an attitude, and get offended very quickly (even if the advice was true or helpful). My negative thoughts would dictate how I would react to certain situations or conversations with others. Even though I prayed and ask God to help me get through whatever I was going through or to help me stop being negative and be grateful for the life He has blessed me with, my negative thoughts reminded me of the things I haven't accomplished, my mistakes and failures in life, and my disappointments. My negative thoughts became my everyday life and started to steal my faith, peace, and joy.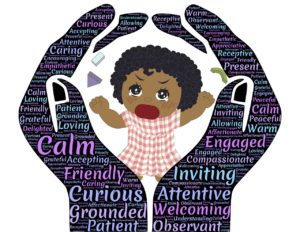 One of the most dangerous things I did was allow how others viewed me. I also allowed my mind to focus on the things I didn't have instead of being grateful and happy with the things that God had blessed me with and is still blessing me with things that I didn't know I needed. My negative thoughts shaped who I was and played out in my life, my thoughts were powerful and took control over me, they started to steer me away from my faith and if I didn't put an end to it I would end up lonely, mean, jealous, and bitter. The problem with me is I had a hard time living under the will of God. I wanted to control what happens in my life, I wanted to plan everything out. I saw my future and how I wanted it to be. I wanted the blessings without going through the struggles and pain to get them. I wanted everything to go right with no mistakes or interruptions. That's not life. I had to realize when I try to do things my way or on my time they never come out right and because they didn't come out right is why I was so negative. Something wasn't right, my thoughts, disappointments, and attitude was draining me physically, emotionally, spiritually. I told myself "YOU" are causing this unnecessary stress, depression, and anxiety. I was making my life difficult and unhappy no one else it was ME. I told myself to cut it out! God is working in me, on me, and with me. I may not know how God is working it out, but I know He is working everything out and has a plan.
There isn't enough room in your mind for worry and faith. If you are a child of God faith wins. Don't let what others say or think about you mess with your head. Most people are not worried about how or what you're doing they are worried and concerned about how you're doing compared to them. Our thoughts have the power to run and ruin our lives, controlling what we do, say, and how we react to people and situations. I used to think if I think negative than positive will happen and if I think positive than negative will happen (so silly of me to think that way). When we think negative, we start to feel negative, talk negative, and tell ourselves life is negative all together. We struggle with living under the will of God, we always ask why, God doesn't have us go through trials and tribulations to ask why. Sometimes to receive the blessings God will stir us out of comfortable situations to see how we will handle change and cause us to use our faith.
When I realized, my negative thoughts were starting to take control over my life, I had to lean more closer to God. I prayed and would have conversations with God every day. I prayed that He would change me from the inside out. Just because the things in my life didn't turn out the way I wanted them didn't mean I had to be negative. God continues to bless me with great health, a nice car, good job, home, money in the bank, family and friends, and my life. The fact I wake up and have ALL my senses is the greatest gifts I can ever have; don't take the small things we don't think about for granted. Stop driving yourself crazy when you don't know the why, stop allowing negative thoughts to have a place in your mind. The most important relationship you have is with GOD. Everything happening in your life results from the way you treat yourself through your thoughts, words, and actions. Pray to God that He change your thought process, your attitude, and make you stronger in your faith. Pray that He forgives you for all the negativity you had and for you to be grateful, humble, and happy with all the things you have in your life. Pray He transforms your heart, mind, body, and soul. I promise this is what I did every single day, it will take baby steps, but the way you view life will get better. I can't say it enough please understand and believe GOD GOT YOU! No matter how bad it gets God will never ever forget about you.